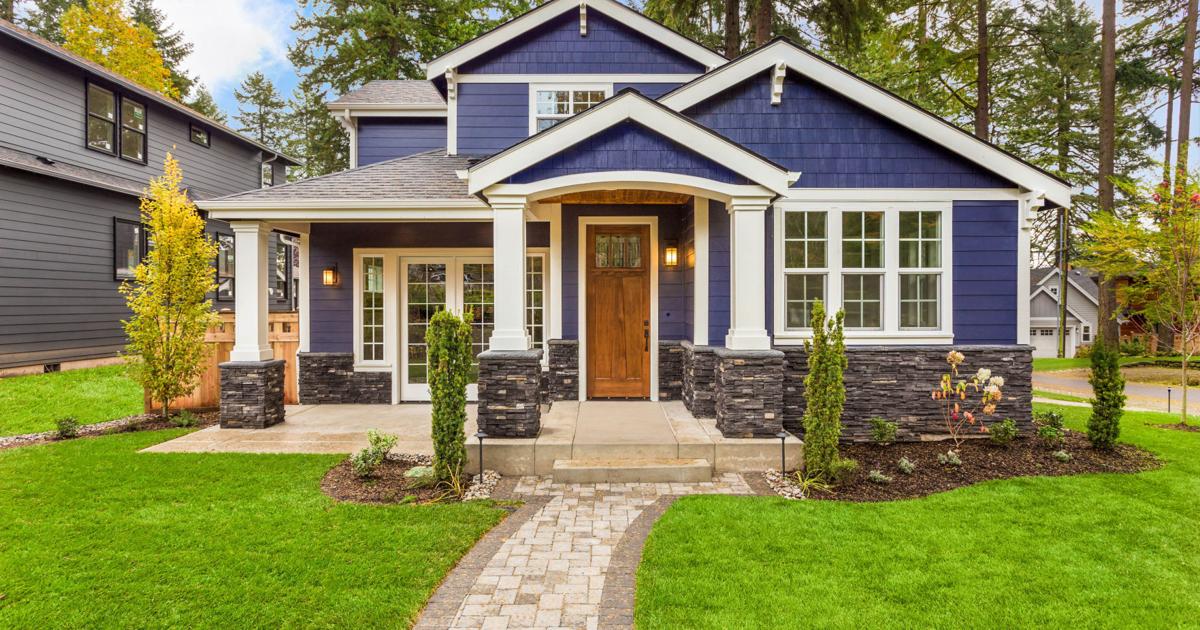 Work session explores short-term rentals in Woodland Park, city sets highest water restrictions | Mail from Pikes Peak
In a rare joint meeting of the City Council and the Woodland Park Planning Commission, city officials on May 5 got a glimpse of staff research into short-term rentals.
Assistant City Manager Rob Felts presented the city's findings and outlined next steps. The definitions were only tentative until the Planning Commission and council officially axed them, but they offer a starting point, Felts said.
City staff spoke with short-term rental owners, residents, and business and hotel owners to create a list of possible issues, including:
Safety: Do short-term rentals meet the same safety standards as those required of hotels?
Equality between hotel and short-term rental: do they have similar property tax rates?
Erosion of community culture: is there too much? Fels says contrary to popular opinion, the town does not have 300 short-term rentals. At Woodland Park, there are about 130 licensed short-term rentals and perhaps another 50 that are not licensed but should be.
Crime: Research could not confirm that crime rates are higher near short-term rentals.
Short-term rental regulations could hurt tourism: Many say the city doesn't have enough accommodations, but Felts said staff haven't determined whether local accommodations are filling up every weekend.
The regulation of short-term rentals affects the livelihoods of their owners. Felts said many landlords quit their jobs to handle short-term rentals, 90% of which are whole-home rentals. There are currently no statistics available that determine how many short-term rentals are owner-operated and how many are non-owner-operated.
Short-term rentals affect the availability of affordable housing. The conversion of long-term rentals to short-term rentals reduces the number of accommodations available for the local workforce.
These questions will be explored further in the coming weeks.
Felts also presented research on how other cities and towns in Colorado regulate their short-term rentals, using high registration and registration renewal fees, code enforcement, restricted locations, lower fees for owner-occupied short-term rentals, safety inspections and other tools.
The next step for Woodland Park is to have a community forum where residents can voice their concerns. City manager Michael Lawson said that is likely to happen within the next month. Eventually, the planning commission will begin to review possible regulations, and the city council will give final approval or deny any changes to the code.
At the regular council meeting following the business session, council approved Tier 2 water restrictions. Utilities Director Kip Wiley said Tier 2 is the city's highest restrictions. , allowing residents to water only twice a week and only at certain times.
"We have to prepare for several dry years in a row," he said. "It's the responsible thing to do."
Outdoor watering restrictions and indoor conservation tips are outlined on the city's website at city-woodlandpark.org/190/Water-Restrictions-Conservation. These restrictions are effective from Friday.
Wiley also presented three contracts for approval:
Baldwin Street – Rampart Range Road/Kellys Rehabilitation Contract between the Town of Woodland Park and Kiewit Infrastructure Co. in the amount of $2,277,264. This contract also includes an alternate $700,000 option to run fiber ducts while the roadway is open, preparing for the installation of the 24 fiber lines the city already owns. If this option is chosen, the expense will be brought back to the approval of the council. Several board members expressed the hope that private sector funding will be available to meet the monetary burden of installing the fiber ducts.
Street and parking restriction contract between the city and American Striping Company in the amount of $102,185. This includes all city streets and parking lots.
Parking Lot Sealing, Filling and Crack Sealing Coating Contract between the city and A-1 Chipseal Co. in the amount of $104,216.
Mayor Hilary LaBarre set public comments at three minutes and asked anyone who wished to speak during public comments on non-agenda items and for specific agenda items to sign before the meeting.
Zoom attendees should also register before the meeting at city-woodlandpark.org/FormCenter/City-Clerk-5/Request-To-Make-Public-Comment-During-Of-68. They can also register to make a public comment and more under the "How do I…" tab on the homepage of the city's website.
Board liaison positions have been established for the following boards and committees:
Council of Pikes Peak Area Governments: Mayor Hilary LaBarre as primary city representative and Mayor Pro Tem Kellie Case as secondary representative.
Keep Woodland Park Beautiful: Councilman Frank Conors.
Public Services Advisory Board: Robert Zuluaga and Catherine Nakai, Board Members.
Colorado Municipal League Policy Committee: LaBarre and Conors.
Main Street Program: Nakai.
Parks and Recreation Advisory Council: Cases.
Historic Preservation Committee: Councilor David Ott.
Seizure Investigation Fund: Ott.
Town Center Development Authority: Councilor Rusty Neal.
Military Affairs: Conors. This is a new liaison position.
The board nominated Kathy Evans and re-appointed incumbents Jerry Smith and Teri Baldwin to the Parks and Recreation Advisory Council. A third incumbent, Susan Janicki, re-nominated for her post, but in keeping with a recently established tradition, her reappointment was delayed until she could appear before the board in person.The three Teller County commissioners – Dan Williams, Erik Stone and Bob Campbell – attended the meeting to congratulate the newly elected council members and talk about past and future collaborations between the county and the city.
Woodland Park Police Chief Chris Deisler outlined his plan to create a police community engagement forum.
City Clerk Suzanne Leclercq introduces and thanks the eight electoral judges who contributed to the smooth running of the April 5 municipal elections despite a major power outage at City Hall.
Lawson recognized Leclercq and his hard work for National Clerks' Week. "Our theme for this year is 'Don't be a fool for our City Clerk,'" he said.