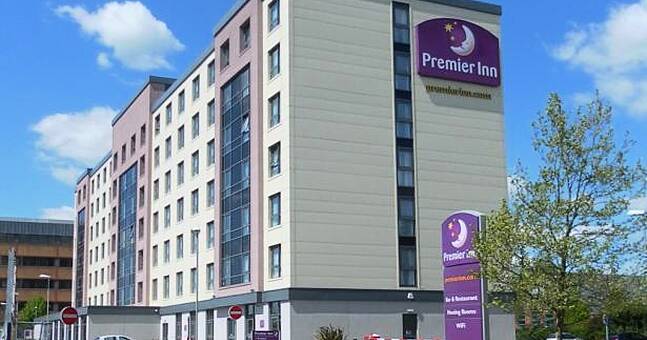 Premier Inn owner Whitbread said hotel bookings at his tourist sites have increased as the summer season approaches
Premier Inn owner Whitbread has said hotel bookings at his tourist sites have resumed as the summer season approaches, lifting his actions even as the UK delays plans to ease restrictions on the COVID-19 pandemic.
"Significantly ahead of the market"
The Dunstable-based company said it was trading "considerably ahead of the market", although total sales still fell 69.8% in the 13-week period that ended on the 27th. May from pre-COVID-19 levels.
CEO statement
"Our forward bookings continue to improve, benefiting from the expected rebound in leisure demand after the lockdown and a continued gradual improvement in business bookings," said CEO Alison Britain.
Slower rate of decline
The rate of decline slowed during the period May 17 to June 14, when leisure nights were allowed, with total UK accommodation sales in those weeks only down 27% from pre-pandemic levels.
Signs of recovery in UK
The travel and leisure sector shows signs of recovery, with UK residents starting to book domestic travel for the summer holiday season rather than overseas travel
On May 17, the company said 98% of its more than 800 Premier Inn hotels were open.
Statement by analyst Hargraves Lansdown
"A lack of air travel will push Brits to stay in UK coastal towns, where around 15% of the group's hotels are scattered," said Laura Hoy, analyst at Hargreaves Lansdown.
Leisure request
But with the UK now pushing back plans to lift most social restrictions by July 19, Whitbread said a full recovery in demand for leisure depends on removing remaining lockdowns.
New hotels and signs of recovery in Germany
The company opened 10 new hotels in the UK during the quarter. There are also signs of recovery in Germany, where 19 of Whitbread's 30 hotels have opened.
News by Reuters, edited by Hospitality Ireland. Click on subscribe to register for Hospitality Ireland printed edition.