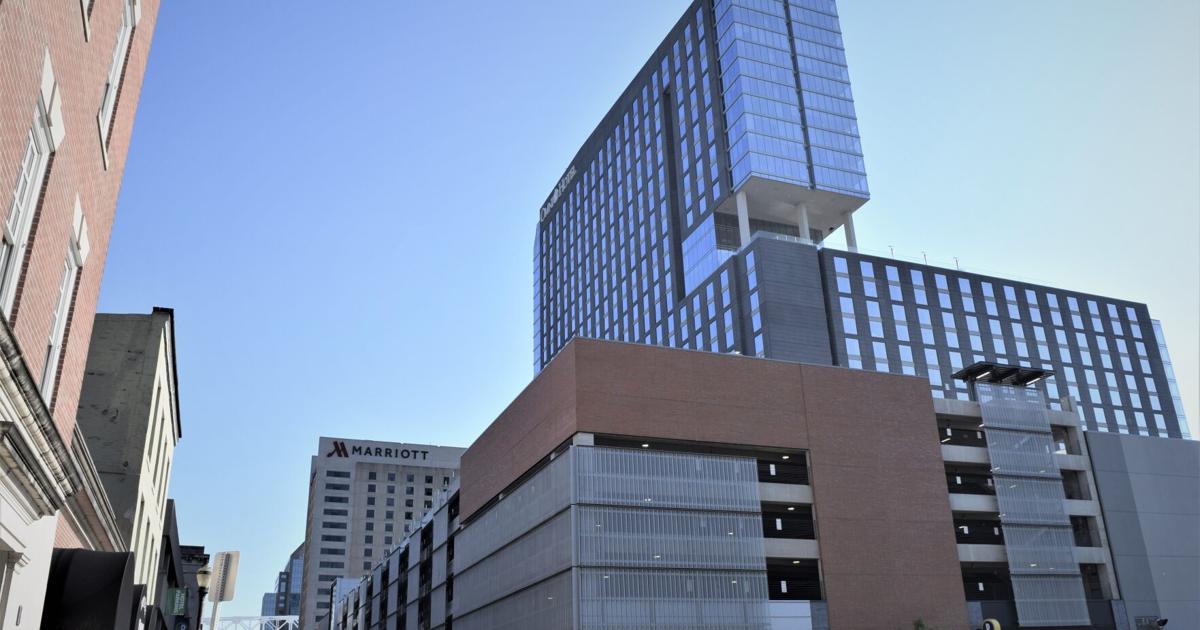 Hotel deals leave Louisville taxpayers $5 million tab amid pandemic downturn | In depth
LOUISVILLE, Ky. (WDRB) – In a bizarre consequence of the 2020 travel industry shutdown, Louisville Metro taxpayers are left with the bag for an estimated $5 million in unexpected costs from old agreements. years to publicly subsidize the construction of two private downtown hotels, according to Mayor Greg Fischer's administration.
The $5 million represents debt repayment on bonds issued by the metropolitan government to help fund the construction of the Louisville Marriott Downtown in the early 2000s and the Omni Hotel in 2018.
Normally, debt repayments are offset by state tax revenues from hotel activity – such as sales taxes on purchases and income taxes on hotel employee paychecks. 'hotel.
But because hotels were closed or operating at reduced capacity for most of 2020, those state taxes failed to materialize, leaving Metro ratepayers responsible for paying the obligations.
Metro's chief financial officer, Daniel Frockt, told the council's budget committee last week that Metro's additional costs for bond payments are an estimate built into the city's proposed budget for the fiscal year beginning July 1, and the exact amount of the shortfall is not yet known.
The $5 million in unforeseen costs is negligible compared to Metro's projected overall budget of $704 million for the fiscal year beginning July 1, but roughly equal to what Metro spends to operate the control district of the air pollution or Metro Animal Services.
"We could put $5 million to good use, and I would never say it's an insignificant amount of money," said Bill Hollander, Metro Council member, Democrat and chairman of the council's budget committee.
City officials hope the federal government will allow Metro to use some of its estimated $388 million in transportation from the Biden COVID relief bill to cover bail payments.
"U.S. bailout revenue recovery guidelines permitting, Metro will pursue a federal recovery of this shortfall," Frockt said in an email.
Frockt said Tuesday that city officials are still considering federal guidelines released Monday on how the influx of cash can be used.
But even if federal money can be earmarked for paying hotel debt, that would mean less federal money available for other needs, Hollander noted.
Frockt told the council's budget committee that city officials believe the $5 million hit will be a one-time thing as hotel business rebounds in 2021.
"I think they'll probably come back," he said.
Subway ratepayers are at risk due to deals in which city officials were eager to kick off the construction of large hotels to serve larger conventions and bring more tourists downtown.
The city borrowed about $30 million to help build the Marriott, which was completed in 2005; and around $112 million for the Omni Hotel, which opened in 2018.
Like a mortgage, the Metro government owes payments on this bond debt every year. But under an economic development program called tax-raise financing, the payments are supposed to be covered by tax revenue generated by the hotels, money that would otherwise go to the state government.
When the WDRB first highlighted Metro's potential government exposure in April 2020, a spokeswoman for Fischer said the hotel subsidies had nonetheless paid off in the long run.
"TIFs (Tax Increase Funding) are being used to spur development, and there is no doubt that the downtown area encompassed by the Marriott and Omni has been transformed, as evidenced by record levels of jobs , capital investment and tourists," a Fischer spokesperson. Jean Porter said last year. "The benefits of these projects will eventually far outweigh the difficulties of the current downturn."
At the time the hotel deals were signed, it would have been difficult to foresee a situation in which tax revenues would drop so dramatically, Hollander said.
"If we had known there would be a global pandemic that would effectively shut down hotels for a good part of the year, we might have done something different," he said. "But it was quite difficult to predict."