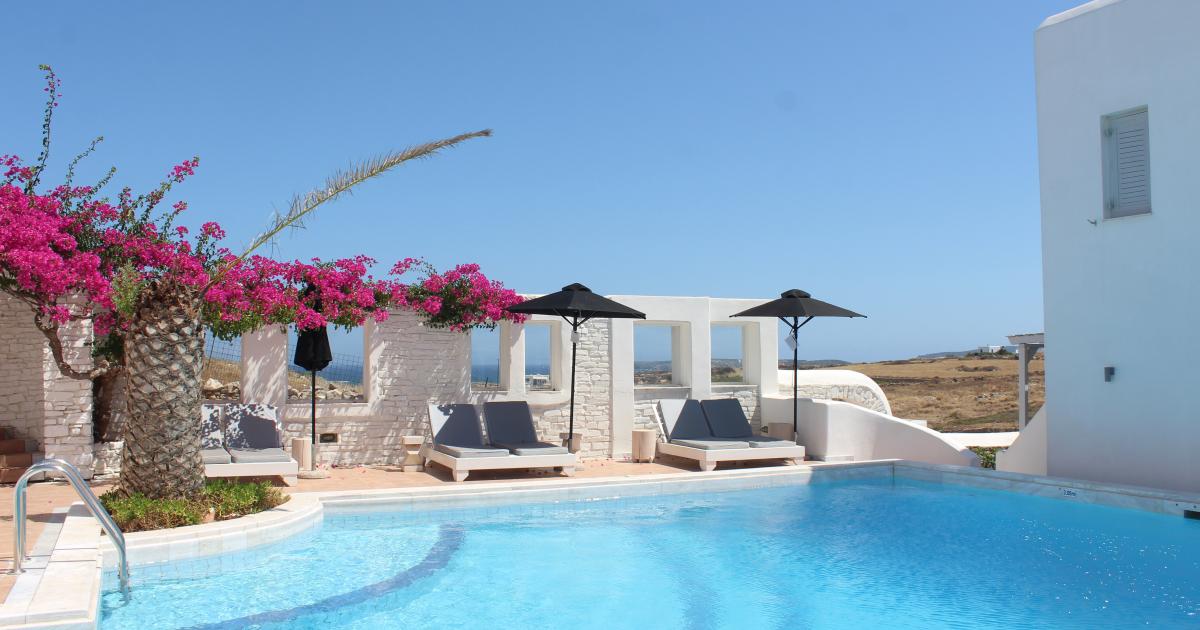 Greece and Spain register impressive increase in hotel bookings
[ad_1]
Greece and Spain register impressive increase in hotel bookings
80% of hoteliers declared more bookings this year than in 2020
A collection of small independent hotels focused on the Mediterranean region (The Boutique Vibe) have released their second quarterly report of the Boutique Hotel Barometer 2021. This report is a breath of fresh air because its findings show that bookings are on the rise again.
Specifically, 64% of hoteliers said their bookings were "better" or "much better" than the same time last year. In addition, only 15% said their reservations were "worse" or "much worse". This percentage has dropped significantly, from 82% in the first quarter of 2021.
Greece and Spain post fastest recovery
Boutique Vibe focuses exclusively on tourist destinations in the Mediterranean region, namely Greece, Italy, Croatia, Cyprus, France, Spain, Malta, Morocco, Tunisia, Turkey and Albania . However, the April-July report shows that Greece and Spain are recovering faster than average. In particular, around 80% of hoteliers in those countries said booking levels were higher than last year.
Looking at other countries, the second quarterly report found that France and Italy seem more in difficulty than expected; that is, over 50% of hoteliers saw booking levels close to or lower than in 2020.
A return to normal
According to the new publication, the start of this year has filled a lot of optimism. Over time, this optimism only grew stronger as 52% of hoteliers now foresee a "positive" or "very positive" future.
In addition, only 1 in 5 hoteliers think the future may be more difficult. It is important to point out that those who anticipate a difficult season ahead are mostly hoteliers from France, Italy and Morocco (destinations currently in difficulty).
The main concern for businesses today remains the recovery of the global economy, with 1 in 3 hoteliers reporting it as a "main challenge". However, other concerns suggest that activity is gradually returning to normal. In other words, hoteliers have also started to deal with rising overall costs (16%), distribution costs (6%), and threats of new trends in accommodation (8%).
During the pandemic, many hoteliers were forced to make deep cuts. According to the first quarterly report, there has been a 53% reduction in the workforce. Now that percentage has dropped to 40. This indicates that hoteliers are looking to hire staff again as bookings start to increase.
Invest in the future
Many business owners have taken advantage of the pandemic to invest in their properties. Additionally, many have said they will continue to do so, as 33% will do real estate renovations, 26% will upgrade their websites, 20% will increase their marketing spend, and 12% will invest in new back office systems. . Finally, 61% said they would consider making investments in the future, with 41% planning minor changes and 20% seeking major renovations.
It should be noted that the second quarterly report also found that sustainability is a major concern while 66% of hoteliers seek to reduce their energy production, 59% will promote local identity and 58% want to reduce waste and pollution.
Overall, these findings bode well for the future of small independent hotels in the Mediterranean region.
[ad_2]