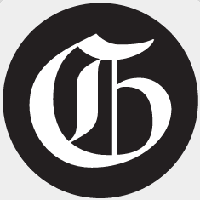 City of Woodland Park: Short Term Rentals and Our Community | Get to know your city | Mail from Pikes Peak
In November, City staff began researching a topic that has been making a lot of noise in Woodland Park and across the country: short-term rentals.
A "short-term rental" or "STR" is generally defined as the rental of a residential unit or accessory building for 30 days or less. Online marketplaces such as Airbnb and VRBO have helped streamline the process of renting and listing these short-term rentals. STRs have brought both benefits and community concerns to Woodland Park as they have grown in popularity over the years.
Residents and Council expressed interest in having the City address some of the concerns raised about STRs. As a result, City Council and the Planning Commission held a joint working session on May 5 to discuss the subject of STRs. Rob Felts, Assistant City Manager, presented the initial research findings to the group. This presentation included:
Current statistics and existing procedure. The existing procedure for those wishing to start a short-term rental in Woodland Park is that they must apply for a business license and collect the city's sales and lodging taxes. As of May 1, there were 130 short-term rentals authorized at Woodland Park.
Concerns. Stakeholder interviews were conducted with owners of short-term rentals, hotel owners, citizens and business representatives.
The main areas of concern we heard during these interviews were:
Security
Property rights
Community character
Effects on long-term rental supply
Effects on Affordable Housing Supply
Risks of over/under-regulation
Enforcement
Case studies. Short-term rental policies of other municipalities were presented. Nederland, Fraser, Northglenn, Colorado Springs and Georgetown were included.
The presentation sparked a dialogue about the need to better understand the impact of short-term rentals on our community. City council and the planning commission agreed that more community input was needed. City staff were tasked with developing a community engagement plan that would gather input from a wide variety of community members.
Fast forward to mid-June, and the City is right in the middle of carrying out this community engagement plan. This plan includes in-person and online opportunities to share feedback to ensure stakeholders from all walks of life have the opportunity to participate.
In-person Community Conversations: Attend an in-person roundtable to voice your opinions and engage with other community members. These events will take place at 7:30 a.m. and 6 p.m. on July 6 at the Ute Pass Cultural Center. Pre-registration on WhatsUpWoodlandPark.com is required.
Online questionnaire: Take an online questionnaire designed to help us understand your thoughts on DOS. The questionnaires will be closed on July 14.
Online questionnaires and registration for community conversations are available on our digital community engagement platform, WhatsUpWoodlandPark.com. On the platform, residents can also find background information, a recording of the May 5 presentation, the full project timeline, and more.
We look forward to hearing unique insights from the community throughout June and July. The feedback we collect is essential to help Council and staff understand how to fairly address concerns.
Grace Johnson is the Communications and Marketing Coordinator for the Town of Woodland Park. She can be reached at [email protected] or 719-687-5218.