3 ways to increase the profitability of hotel bookings by 36%
What if someone told you that you are currently missing out on an extra 36% profit when selling hotels?
That's exactly what I'm going to share with you today: how you can STOP leaving money on the table when selling hotel reservations.
The hotel sales landscape has multiple barriers that prevent travel agencies from maximizing their profit margins when selling hotels to other travel agencies or directly to the end traveler.
In this article, we'll go over three immediate actions that you can take to immediately reap the extra benefits.
Data-driven inventory
In an age when everything around us is ruled by data and artificial intelligence, it's no surprise that companies that use their own data are driving much more profit.
Thus, it is important to better understand your customers and to adjust your product and inventory to suit your existing customer base.
The most important part is understanding what kind of product your customers are buying.
For example:
What are the main destinations you sell?
Are you selling more city hotels or maybe most of your bookings are for all-inclusive resorts?
Do you sell more boutique hotels or mainly hotel chains?
What is the average length of stay and what is ADR?
These data points will give you a better understanding of what type of inventory you should focus on improving.
While most of you think it's best to add as many vendors as possible, I think the key is adding the right vendors that match your business needs.
For example, if you add hundreds of new specialty resort vendors, but your customers only buy city vacations, the addition you just made won't increase your bottom line at all.
Some suppliers have better negotiated agreements in certain regions. While some providers specialize in all-inclusive resorts, others have better deals with boutique hotels.
It is therefore important to analyze the data of your customers and reservations in order to find which providers to add. Adding the right suppliers can dramatically increase your bottom line.
Using technology
Although you might want to add multiple vendors, you might not have an internal development team to do so.
If you don't have the IT capability to connect to many providers, you should consider connecting to an IT hub such as TravelgateX or DCS Plus, which connects you to hundreds of providers with a centralized solution.
In addition to facilitating connections to multiple hotel providers through the same IT platform, you can access the IT hub provider for products that you are not currently selling, such as park entrances and rail tickets.
In addition, many IT platforms offer tools to analyze your reservations and obtain information in order to improve performance.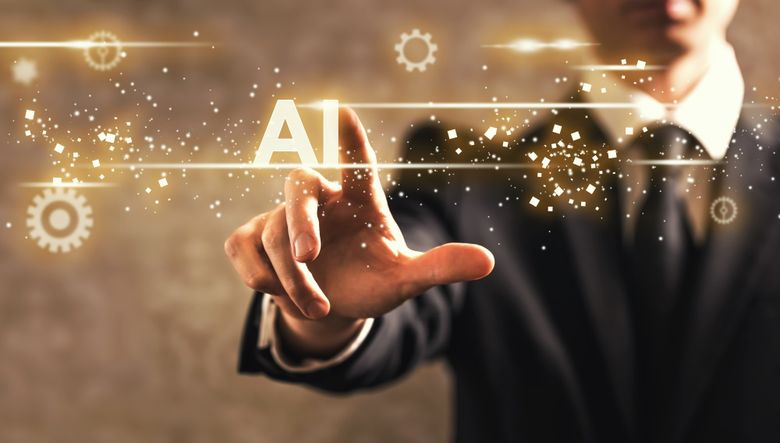 Re-shop until the (prices) go down
The most important action you can take to increase the profitability of hotel reservation is to re-purchase your hotel reservation.
Hotel prices tend to change AFTER the hotel is sold. Not once, not two, but 22 times from the time you sell the hotel to the last free cancellation date.
Especially in the current market situation, price fluctuations have become more aggressive and frequent due to a large number of factors such as occupancy rates, cancellations and market uncertainty.
Doron Nadivi – Pruvo
So even if you searched broadly across multiple providers and got the best rate available at the time of booking, you didn't necessarily get the best possible rate.
Especially in the current market situation, price fluctuations have become more aggressive and frequent due to a large number of factors such as occupancy rates, cancellations and market uncertainty.
These factors result in significant price reductions after booking which can reach up to 72% of the original price.
Although it is common knowledge that net hotel prices change after the reservation is sold, most travel agents do not repurchase the reservation after it is sold.
One of the reasons hotel prices fluctuate so much is due to the number of suppliers and availability. For a given hotel room, you can have dozens of different suppliers offering the exact same room at different prices.
As in any industry, the more competition you have, the more aggressive the prices will be. Most travel agencies are connected to a limited number of hotel suppliers, which limits their ability to obtain the best hotel price available.
While most travel companies try to gain a competitive advantage by acquiring a client before booking their trip, they overlook an easy way to increase revenue for clients they have ALREADY sold hotels to.
Now it is clear that:
Hotel prices tend to change after the hotel is sold.
Repurchasing an existing hotel reservation can dramatically increase your profit margin.
Theoretically, travel agencies can re-purchase their reservations manually. Those who are trying invest a lot of money and human resources in 24/7 price monitoring for all their bookings with their various suppliers.
Even so, they are limited to checking prices only on existing vendors and still lead to a lot of human errors and inconsistencies caused when trying to map the same rooms to different vendors. Manually mapping parts is a terrible headache.
Comparing room types between different providers can result in a list of hundreds of different names for the exact same room, making this manual room mapping inefficient and nearly impossible.
However, you can automate this process with an artificial intelligence-based solution that can help you get all the work done, automatically and safely, without hassle.
Pruvo Revenue Maker offers a zero-risk hotel post-booking profit optimization service that uses artificial intelligence and big data to automatically track hotel reservations you have made on any supplier, monitor their prices 24/7 and help you increase your profitability by 36% on average by modifying these bookings when their net price drops.
Pruvo's secret sauce is made up of three ingredients:
Pruvo Revenue Maker allows you to customize the solution according to the specific needs of your business. For example, you can choose between multiple booking change methods, decide which providers you want Pruvo to track and which don't, decide on the maximum number of booking changes per booking, and much more.
Pruvo Revenue Maker's artificial intelligence room mapping algorithm is able to not only compare the same room with different vendors, but also find improved (lower cost) rooms for your client.
Pruvo is the only company that not only helps increase profitability, but also generates new hotel sales through its vast customer base.
One of the common barriers to implementing technology solutions is the integration and development required, which can intimidate companies with limited IT capabilities or companies that have many development projects in their pipeline.
With this in mind, Pruvo has developed a unique integration model that allows Pruvo to do the majority of the integration work on its own. This way, partners benefit from a lightning-fast onboarding period and can get the solution up and running within 14 days.
In order to facilitate an even faster integration period, Pruvo has partnered with IT platforms such as TravelgateX, DCS Plus, Parsec and IT4T Solutions to eliminate any integration time required for customers of these IT platforms and allowing immediate commissioning.
Conclusion
It is important to focus on technological solutions that bring new capabilities in the area of ​​profit optimization and product improvement.
Competing in acquiring clients before booking a hotel is an expensive endeavor.
However, Pruvo Revenue Maker's Post-Booking Price Optimization is a risk-free and cost-effective method to dramatically increase your business's hotel reservation profits and take your business to the next level.